Production launch of a new power pack: the Hatz 3H50T
Convincing power and internal values in the smallest of space
10 March 2020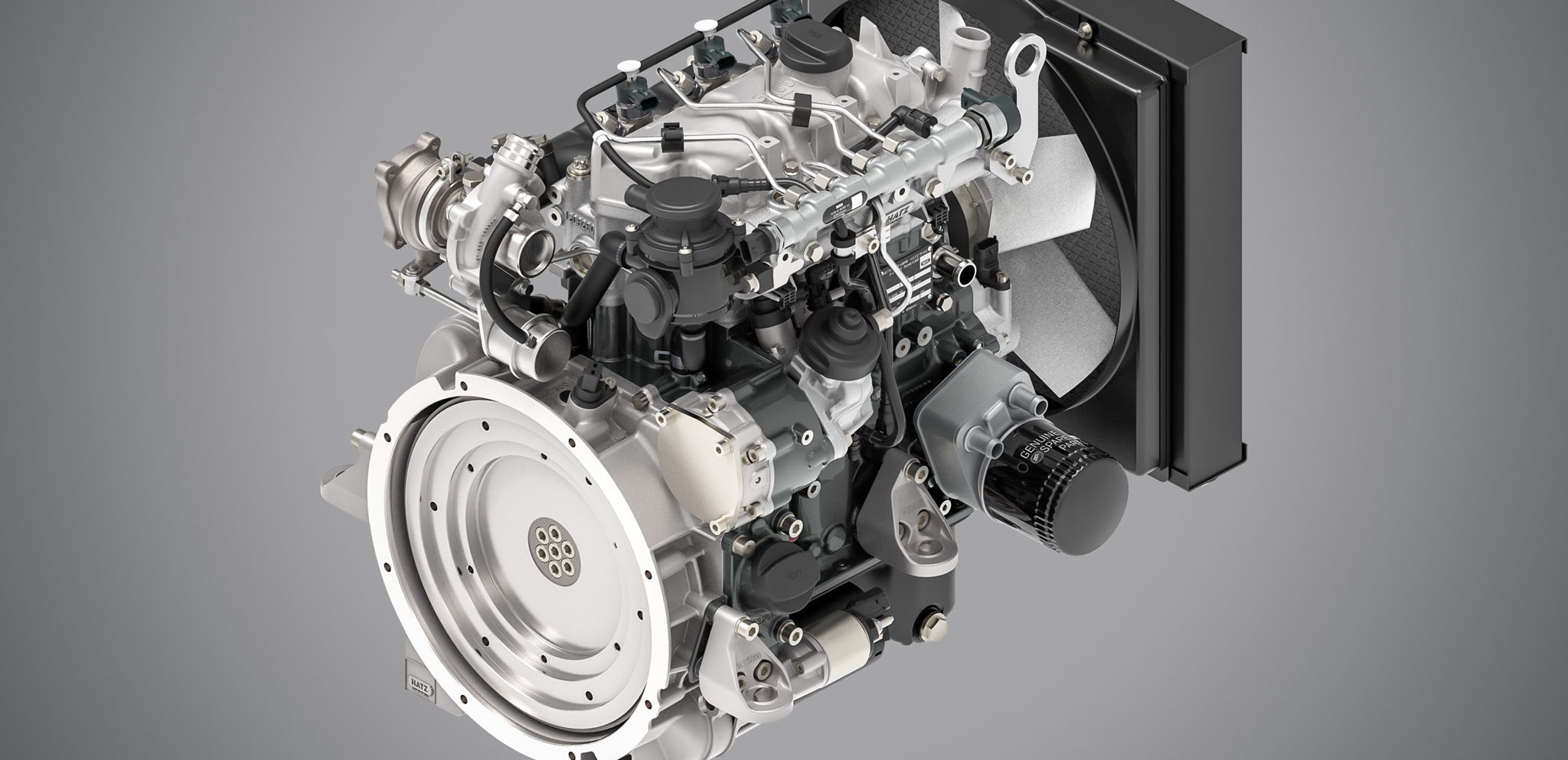 Technical refinement, the most compact dimensions and the best fuel efficiency in its class are key to the development of the H series by Hatz. The Lower Bavarian company is now upping the ante with its modern series and is offering the 3H50T model with immediate effect.
The compact 24.6 horespower (18.4 kilowatt) pack rounds off the lower end of the H Series range of engines. With almost 96 poundforce feet (130 Newton metres), the 3H50T engine has the highest torque in its class on the market and achieves EPA tier 4 final standards in the USA and EU Stage V without any exhaust emission after-treatment. When it comes to its torque, the 3H50T is quite capable of replacing an engine from a higher power class without any problems. In the class up to 25.5 horsepower (19 kilowatts), it therefore serves the range of engines that normally covers a magnitude of up to almost 50 horsepower (37 kilowatts). In addition, it impresses largely due to its dynamism, easy maintenance and quiet running. The basic design of the Hatz 3H50T is ready for installation and use and can be universally employed in stationary and mobile machines as well as in working machines.
The Hatz 3H50T is also available as an open power unit (OPU). The cooler and intercooler are mounted free of vibration and can be delivered as a complete system ex works. Customers have the advantage of being able to install the engine directly into the application as well as adding mounting parts for each of the application areas themselves. This supports in particular small and medium-sized companies, as it does away with the effort of, for example, correctly adding coolers or air filters.
Overall, the H series engines convince with their long-life construction based on a conservatively innovative approach. They are equipped with two valves per cylinder, which achieves a high level of efficiency, mechanical robustness and functional simplicity. The basic downsizing approach of the development creates a reduction in size and the lowest power/weight ratio in its class in conjunction with high power and good exhaust gas values as well as low fuel consumption values. Mainly responsible for this is the iHACS Technology (intelligent Hatz advances combustion strategy) with its combustion chamber geometry, Bosch injection technology, lowest possible friction and a maximum boost pressure of 24.6 PSI (1.7 bar).