Integrated occupational safety thanks to unique exhaust gas treatment
The combination of the Hatz E1 technology (electronic one-cylinder control) and the first series diesel particulate filter (DPF) for compact engines under 19 kilowatts significantly reduces emissions and thus helps improve occupational safety for machine operators. Hatz will show the system at bauma 2022 in Munich.
20 June 2022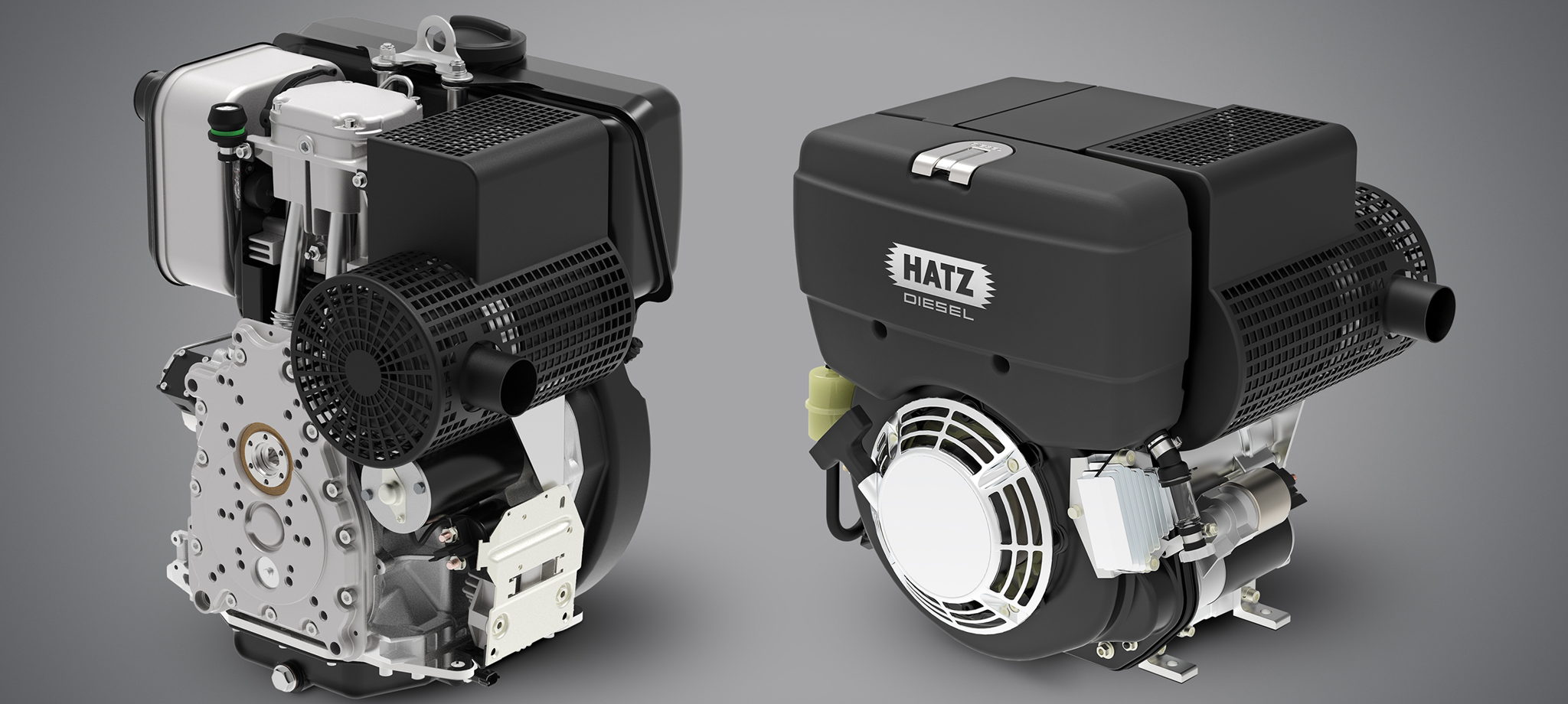 Climate change and its associated requirements for reducing harmful emissions pose major challenges for engine manufacturers. Hatz is now also addressing these challenges in the single-cylinder industrial diesel segment below 19 kilowatts. The combination of the Hatz E1 technology and a passive DPF system means the emissions of compact drives can be massively reduced once again. This protects the environment, but above all also the health of the machine operators, especially in hand-guided applications where workers are active in the immediate vicinity of the engine.
In independent measurements, the engines with the E1 DPF system were able to exceed all emissions requirements. In view of the outstanding values, the E1 DPF System was awarded the FAD Seal of Quality for non-road construction and underground machinery. The measurements were carried out both on the test rig as well as by BG Bau under practical conditions, in which measurements were documented on vibratory plates in trench operation.
Dr. Sebastian Wohlgemuth, Director Research and Development at Hatz, outlines the advantages:
"With this low-emission drive system comprising an electronically controlled single cylinder and a diesel particulate filter, it will be possible to operate machines in trenches, tunnels, underground garages and other emission-sensitive environments in future without having to use the usual protective equipment. These include respiratory masks, for example, or additional ventilation measures." 
Machine manufacturers and operators benefit from outstanding integrated occupational safety and machines that are unparalleled on the market from an environmental perspective as well. With the E1 DPF system, Hatz engines are thus already equipped for future emissions challenges.
Hatz @ Bauma 2022 
Hall A4, booth 449
Between hall A4/A5, booth 34