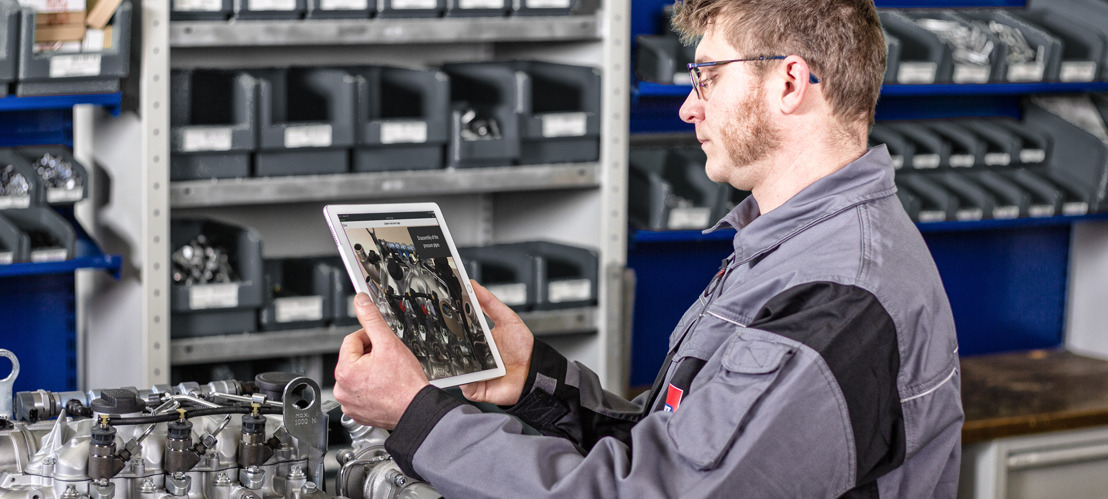 Hatz employs augmented reality in maintenance
Greater reliability and efficiency in engine maintenance with connected services
Tuesday, 10 March 2020 — The cinema of the 80s and 90s laid the visionary foundations. The technology, which was still viewed as science fiction in those days, has now become a reality for Hatz and its customers in the form of augmented reality. The aim is to provide employees and customers with an especially comprehensive tool using digital technology, to ensure that maintenance jobs can be completed quickly and easily.
Rapid and intuitive handling by service technicians
The core of this is an interactive user interface developed by Hatz, which is used in conjunction with mixed-reality-compatible devices such as glasses or tablets. With each of the cameras aligned on the real engine or individual components, the device displays appropriate maintenance and repair instructions as overlays. This allows the service technician to find out quickly and intuitively which actions have to be taken in the correct sequence. The technician can also access a series of digital aids in real time, which assist in the execution of analogue applications more quickly and efficiently. In difficult cases, external specialists can also be called upon to provide support via remote maintenance and diagnosis.
Simplification in maintenance
"Particularly in the case of maintenance, technicians are expected to have engine-specific instructions with them, to be able to carry out the maintenance job. For example, when I approach a component with a mixed-reality glasses or a tablet, our solution shows me all the information that I need to carry out a professional maintenance job. I am also guided in how I can service or replace the relevant component," explains Dr. Maren Hellwig, specialist in the Internet of Things at Motorenfabrik Hatz. "The efficiency of service assignments can be improved enormously for everyone involved."
Simplification in education and training
Hatz will in future derive further potential from this technology in training and education. When carrying out their work, service technicians are shown useful additional information and illustrations.
With augmented reality, Motorenfabrik Hatz is presenting the first module of its connected services announced in April 2019 and it plans to expand on this with further customer-friendly offerings.
Stephan Gritsch Marketing Communications Team Leader, Motorenfabrik Hatz GmbH & Co. KG